Weekly Reflection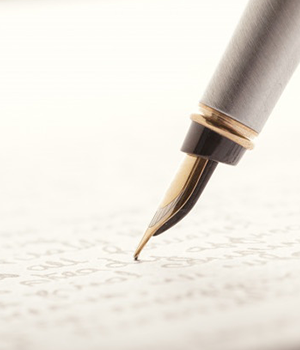 The Gift of the Eucharist and Prayer of the Week
Today we hear how Abram encounters Melchizedek, "king of Salem... and a priest of God Most High" (Genesis 14:18)
Melchizedek appears nowhere else in scripture, but is nonetheless significant. Psalm 110 declares of the great King David, "You are a priest forever, in the line of Melchizedek," a description later given (in the letter to the Hebrews) to Christ as High Priest.
Early Christians saw in Melchizedek's bread and wine the bread and wine of the Eucharist; Paul's account of the Last Supper (in today's second reading) is the oldest one in scripture. In the Gospel, Luke describes Jesus providing bread for a crowd in words similar to Paul's, words still used by the Church: Jesus takes bread, gives thanks, breaks it. Together, these three readings reveal how Christian priesthood, Christ's Real Presence, and the call to serve those in need are all found in the gift of the Eucharist.
Prayer of the Week
O God, who in this wonderful Sacrament have left us a memorial of your Passion, grant us, we pray, so to revere the sacred mysteries of your Body and Blood that we may always experience in ourselves the fruits of your redemption. Who live and reign with God the Father in the unity of the Holy Spirit, God, for ever and ever.
Reflection question:
How am I part of the Body of Christ in the world?