Message from Fr. Damian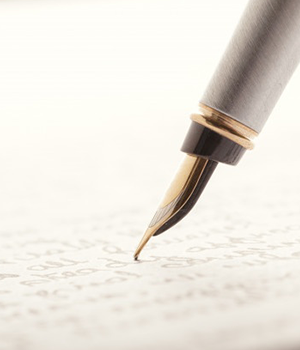 Dear Brothers and Sisters,
How many times do we read in the Scriptures….do not be afraid…peace be with you…do not be anxious? Thinking about the Good Shepherd in today's gospel reminded me of the numerous times I have heard and read those words.
What do Good Shepherds do? They calm their sheep, they help them feel less anxious by their constant presence. The voice of a shepherd alone can settle a frightened flock.
Jesus does not want us to be so anxious and fearful as he knows what fear does to us. Fear robs of our ability to think clearly, to believe things about others we know aren't true. It diminishes our capacity to feel joy, to value what we do have versus fretting about what we don't have. Jesus wants us to know that a life lived anxiously or in fear, was not the reason he died for us. Jesus died to bring us the fullness of life, not a small circle we sometimes draw to feel 'safe' in.
Fear hurts our ability to connect with others…to see another's pain or hardships. We don't have to solve anyone's problems, but can we tame our fears and anxieties enough to be able to do something to relieve someone else's suffering?
The Good Shepherd came to bring us peace and to reduce our fears by teaching us we are never alone, that God is always with us. I also think Jesus tried to help us see those on the margins. My sense is that Jesus is calling us to move beyond the flock of "me" to the flock of "we."
Gracious God,
Help me move…
From judging to understanding
From anticipating to participating
From fear to trust
From controlling to including
From feeling overwhelming to gratitude for my full life
And from anxiety to your peace.
Father Damian
We urge parishioners to petition Congress to keep Hyde Amendment provisions barring tax payer monies for paying for abortion. Please see letter attached.